5 Easy Tips for Decorating your Home this New Year
As you prepare to bid goodbye to 2022 and prepare to flourish into the New Year 2023, it is essential to gather around your loved ones to welcome the New Year together. Planning and decorating your home can come about to be a very overwhelming and wearisome task but if you are planning to host a New Year bash to welcome 2023, we are all geared up to help you. Even if you are planning to ring in the New Year 2023 by yourself, the art of decorating and organizing your home can bring manifolds of joy and cheerfulness your way.
There is a whole bucket-full of planning that is required to organize a good and memorable holiday gathering at your home. After the decision of picking out the food and drinks menu one important thing you just can't get away with is finding the perfect tips to help you decorate your home for the New Year.
First and foremost, you will need to step back and take a good look at your home. You want to make sure that you know what tone you want to set. There is a sea of options to go through and choose from to help you eliminate the gigantic task. Furnmill is here with 5 easy tips for decorating your home this New Year 2023.
1. Expand your Living Room to welcome 2023
The living room is the chief area for entertaining friends and family. It ought to be the first place you need to start decorating for your New Year 2023 celebrations. Whether it is a small or a large party, extra seating always comes in handy. You may want to add a pair of ottoman stools. floor cushions or a seating bench to cater to your guests. Solid wood furniture by Furnmill resonates with every décor vibe. You may choose Furnmill's Cube ottoman or Mable ottoman paired with the Collab bench for a feeling of extra comfort. Furnmill also offers a variety of colorful floor cushions which every kid and adult alike will go gaga over. In case you are short-handed on space then a combination of the Cube ottoman will fit well with the Floyd Floor Cushion by Furnmill. A beautiful alternative to squared-shaped pieces is a mix of the Mable ottoman and Crimson Floor Cushion which would add that extra oomph with their curves into your New Year 2023 décor.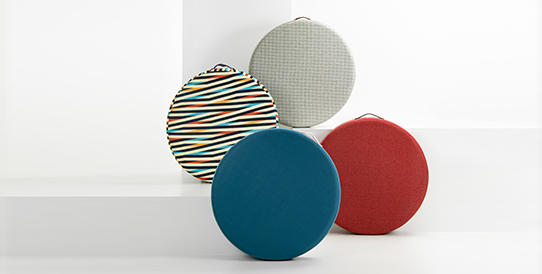 2. Neatly Lay your Dining Table for New Year's Eve Dinner
No New Year celebration will ever be complete without a beautiful designer wooden dining table laid with sumptuous food and snacks. Your dining table will be the rock center of your party and you must never give it any less significance. You may even upgrade your current dining table & chairs and replace them with everlasting solid wood dining room furniture that would make heads turn. Investing in the Chicago Dining Table by Furnmill is the perfect way to give a new look to your dining room. You may pair it with the Orion Dining Chair and the Prague Bench by Furnmill to take it to a sophisticated level. Organize your cutlery using the Sedate Organizer and add a delicious cake atop the Basal Cake Stand to complete your dining table décor.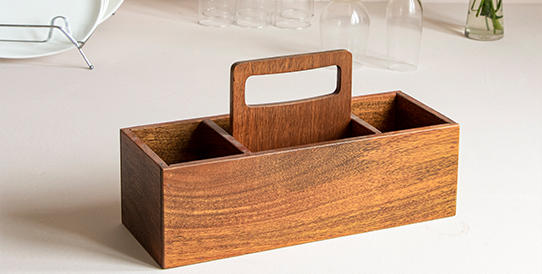 3. Upgrade your TV Unit for the New Year 2023
If you are somebody who enjoys popcorn, a good holiday movie, and a casual get-together with your near and dear ones to chime in the New Year, make sure you are all set to give them an unaltered media experience. Declutter your media wires and setup boxes to renew the experience by investing in a good TV unit. Furnmill offers solid wood TV Units for Bedroom which aim to evolve your cinematic experience with almost no effort. A good TV unit hides the unorganized wires and media boxes to give you a clean and unblocked photographic experience from the comfort of your home. Additional storage in the media unit is a plus point. Furnmill understands how important celebrating with your family is and thus brings to you an assortment of solid wood TV units to help you decorate your media space effortlessly for New Year.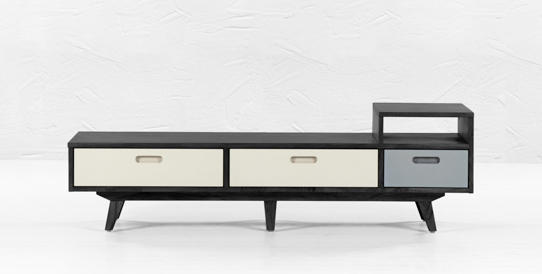 4. Invest in a new accent piece to evoke your home
With the arrival of the New Year 2023, it is a good idea to bid goodbye to your old accent piece. A fresh accent furniture piece is a key element when we decorate or redecorate a space. Splurge on a piece that is visually intriguing, functional, and can upgrade your old and forgotten corner. Whether it is a traditional or a modern design, big or small, adding a focal piece will refresh your home. To start with- The Nomad Accent Chair by Furnmill is a beautiful solid wood accent chair with a distinctive design that will get your guests talking. If you are an avid reader then invest in the August Accent Chair along with the Balance Book Rack by Furnmill to make a perfect and pronounced corner, and space to curl up to celebrate the New Year 2023 your way.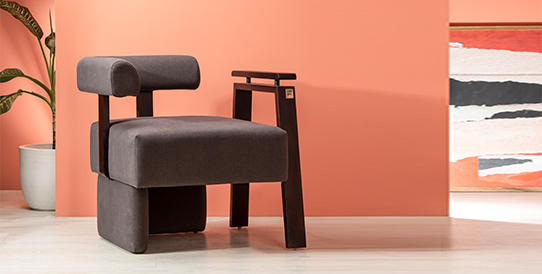 5. Tidy your belongings to prepare for New Year 2023
New Year is the time of the year when you make resolutions for life and health, but what about your home? Cleaning and re-organizing your home can add much-needed positivity and a sense of a redecorated space. You can invest in extra storage to neatly keep your belongings in place without punching a big hole in your pocket. A chest of drawers with ample storage can help you achieve a neat and organized look literally in any space within your home. Put it in your bedroom for personal belongings or in your living room for your family stuff. Adding a Chest of Drawers to the living room also makes for a fair display top that can be used to display family pictures and other memorabilia. It will make for a great conversation starter at your New Year 2023 gathering. Check out some spacious chests of drawers crafted in solid wood to clean up before the New Year 2023.

Along with these easy home décor tips for New Year, you can also excitement by adding themed décor like foil balloons and string lights. You can also set up a confetti bar with bowls full of colorful confetti and noisemakers to get the New Year party going. To add warmth to your home, hang and light up some string lights across the ceiling to make an uplifting atmosphere. Add fresh blooms across the rooms to invigorate tablescapes. Finally, add your favorite home fragrance as a final touch. Start celebrations with Furnmill to give yourself and your loved ones a New Year's Eve you deserve!