Time to Rethink your Dining Room Decor- 7 Tips to Create an Inviting Dining Room Space
When it comes to hosting dinners and get-togethers during the festive season, a lot of thought goes into making the home comfortable and convenient for the hosts and the guests. A beautifully lit entrance during festivals is undoubtedly alluring to guests, but how about some dining room decor ideas to make your house ready for those get-together parties? Families meet at the dining table to seek comfort in familiarity during every meal. During festivals, this space comes alive with the spirit of celebration, which calls for smart dining and storage choices so that the place does not look cluttered. Here are a few tips to help you with your online furniture shopping as you prepare your home for the festive seasons.
1. A sleek and classy dining table
Space-saving furniture is winning hearts now as people opt for compact living spaces. A dining table is the most crucial element of your dining area. Choosing the right style and design is vital. The Chicago Dining Table from Furnmill is worth a second glance. The table has a modern design with a unique shape and detail. What's more, the richness of dark walnut finish on the top takes this classy table to the next level.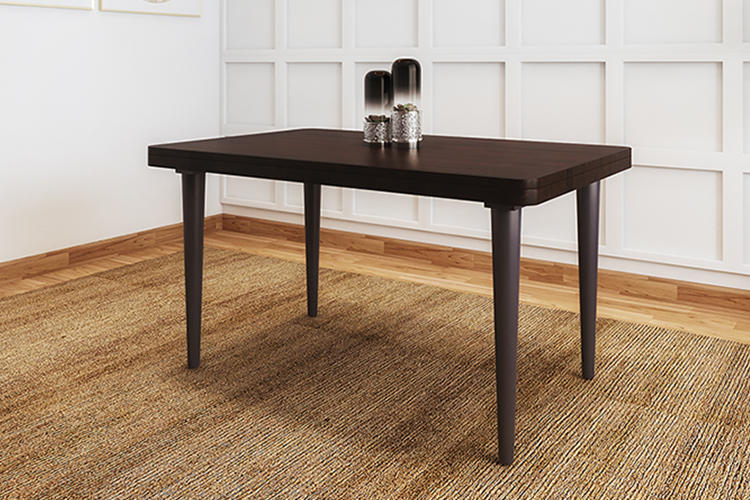 Several space-saving furniture ideas are available online. You could also go for minimal designs that don't consume too much space in 6-seater dining sets. Since the Chicago Dining Table has a simple pattern, it offers a lot of legroom, especially when you want to squeeze in that extra chair.
2. Comfy and appealing chairs
Whether you are grabbing a quick meal or sitting for a relaxed family meal, a dining table should have comfortable seating. You can find many dining room decorating ideas on a budget in online furniture stores. You can mix and match two styles by combining a bench with your dining room chair. The Chicago Dining Chair, with its appealing design and comfy upholstery, personifies style and elegance.
For a sleek dining chair design, you may want to try the Ramsey Dining Chair. The horizontal bars at the back add an interesting element to the décor and are comfortable too. Colors are a vital component of dining room interior design. You can add a pop of color with cushioned dining chairs in your dining space.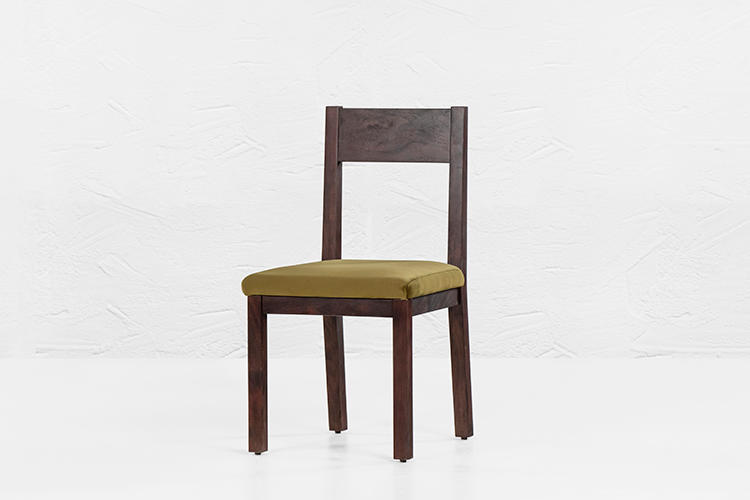 3. Appealing table décor and lighting
A crystal chandelier or pendant lighting can amp up the look of your dining room furniture. Add a beautiful table runner to your dining table set and place candle stands and flowers. With the Orion dining table, you don't need to worry too much about embellishments; the richness of the walnut finish does all the talking. The style speaks of understated elegance and is just the thing to amp up the décor.

A solid wood dining table such as the Orion dining table goes perfectly with an upholstered dining chair set such as Orion Dining Chair and is definitely a classy and affordable addition to enhance your dining room space.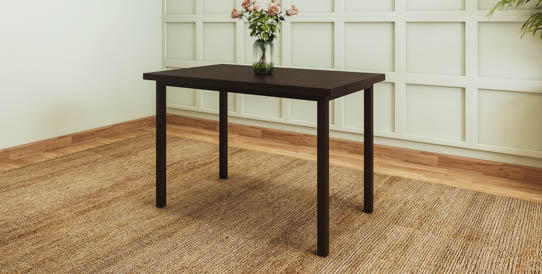 4. Consoles and chests of drawers
Your dining room decor is incomplete without intelligent storage solutions. When hosting dinners, you don't want to be rushing to another room to bring extra cutlery. Chest of Drawers are the best way to store your kitchen accessories. The Optic Chest of Drawers has beautiful brown and white detailing and plenty of storage for your cutlery and napkins.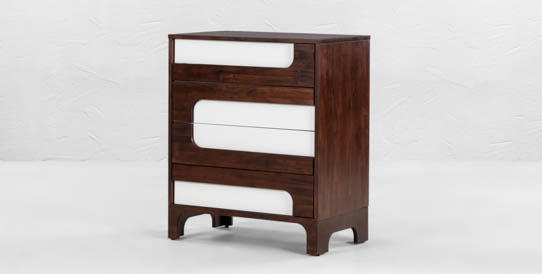 Add a few family photos and floral arrangements on the top, and you are ready for a fun-filled evening. The Elle Chest of Drawers from Furnmill is to die for. Its sleek design and exemplary finish are just what you need to add beauty to your décor.
The best part is that chests of drawers can be used anywhere in the house, making it an intelligent investment.
5. Intimate settings for wholesome conversations
The kind of dining table you have says a lot about how you like to have your meals. Do you love to have conversations while eating with your loved ones? Benches are a welcoming and intelligent addition to your dining table set. It's a perfect space-saving furniture, as they allow people to interact freely across the space. A 4-seater dining table or 6-seater dining table paired with chairs or benches would be a great way to create an intimate space. Let the dining table decor reflect your personality.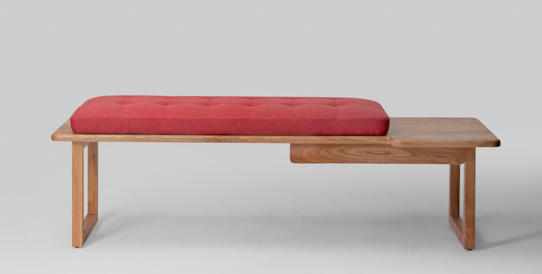 6. Let the dining table decor reflect your personality
When you are hosting a dinner, table decor is essential. Your dining table decor speaks a lot about personality and creates a story through the styles and colors you choose. There are many ways in which you can pull this off, and it all depends on the occasion. Themed crockery, delightful placemats, and color-coordinated napkins make your dining table a welcoming space for a cozy meal with friends. If you are looking for a formal setting in an online furniture store, try to choose minimal or natural tones to keep the decor subtle. You can explore our wide range of dining room furniture, such as the Hamburg Dining Table, Julia Dining Chair, etc. to spruce up your dining space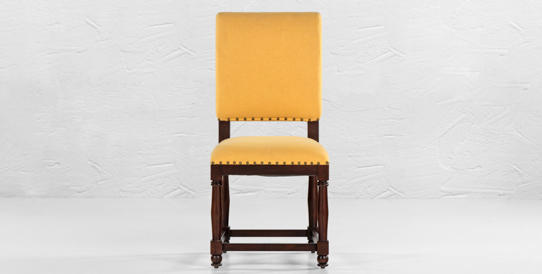 7. Add a personal touch
A personal touch can make your home inviting and warm. To get the right ambiance, display wall plates, framed family photos, and mementos. Dining room interior design says a lot about who you are, so mix and match and spruce up your dining area! Also, the next time you look to buy furniture online, visualize the kind of ambiance you want and add pieces to your decor accordingly. Please don't forget to mention which dining room decor idea you liked the most in the comment section below.

If you liked this, explore our range of dining room furniture on Furnmill today!