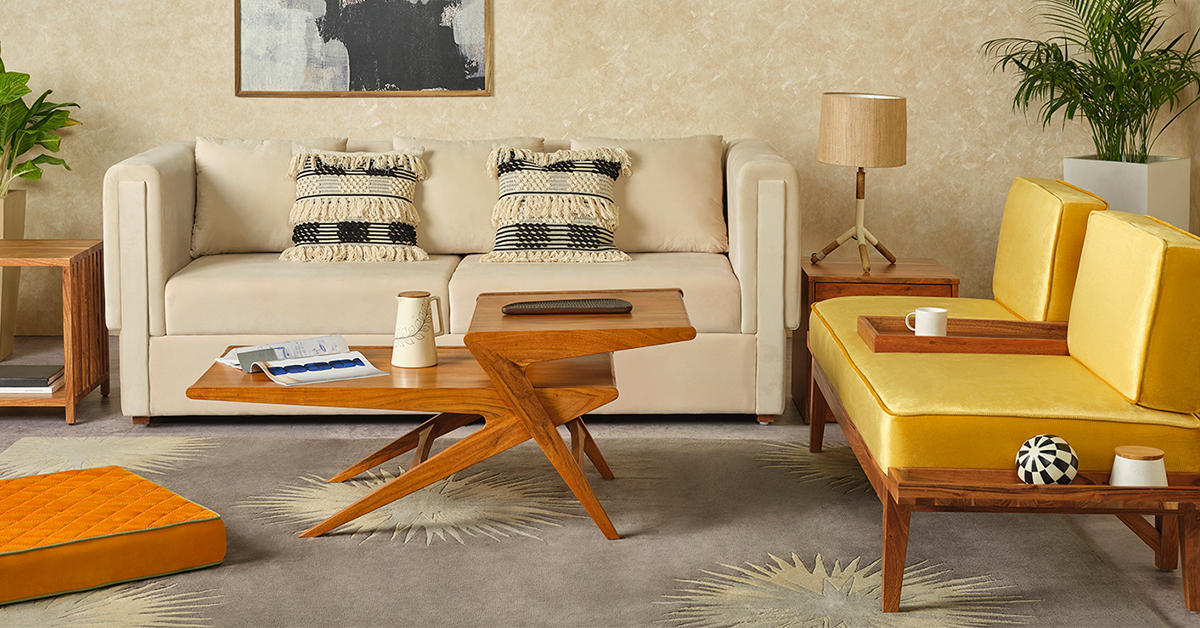 The living room is considered the heart of the home, a space where families gather to relax and spend quality time together. Therefore, making the living space more welcoming and functional becomes important. And what better way to do that than with furniture, such as a well-designed wooden center table?
A well-designed center table can significantly improve the overall look of your living area. By increasing the functionality of your space and serving as a stylish focal point, a center table can effortlessly upgrade your living space.
With a wide range of center tables crafted from premium wood, Furnmill offers the perfect opportunity to elevate the look of your living room. So, why not spruce up your space with the finest furniture pieces? From sleek designs to elegant finishes, we have a variety of options. So take a look at our top tips for upgrading your living room with a wooden center table.
Select a Bold Statement Piece
Choose a statement piece that adds to the uniqueness of your living room. Go for a contrasting center table to elevate the overall appeal. Style it with decorative platters, trays, or baskets to create the desired style and feel.
Our Top Pick :
The Amber Rotate Center Table is the perfect choice if you are looking for a standout piece. The table has a rotation feature that ensures the utmost convenience and the best utilization of space in your living room. Moreover, the Aztec pattern of the center table radiates elegance and charm.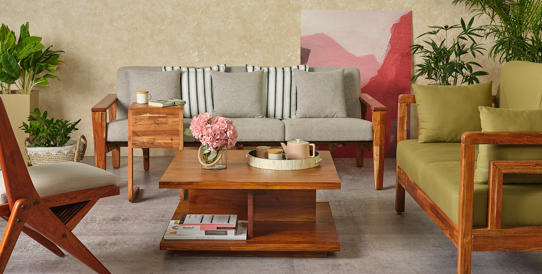 Select a Compact Design
To complement your modern living space, opt for a compact design. If you have a small living space, it's best to incorporate a minimal table that complements your living room aesthetics. Pair it with a 3-seater wooden sofa and a rug for an elegant look.
Our Top Pick:
The Rocket Center Table is yet another great choice when selecting something unique. The sleek look of this center table is sure to grab everyone's attention. This magnificent solid wood furniture is available in three color options to suit your requirements and preferences. This compact table is a perfect fit for your contemporary living room decor.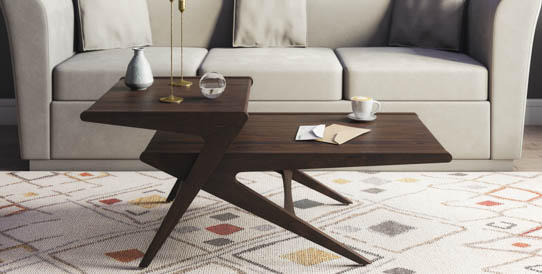 Select an Elegant & Classy Item
Upgrade your space with an elegant & classy center table with enough storage capacity. Along with the unmatched style and quality, you must not ignore the extra storage space a center table can provide. A well-built center table is a great upgrade for your living room.
Our Top Pick:
The Jasmine Center Table has 3 drawers and a low-lying shelf for all the extra storage space you need for your living room. The seamless surface adds a natural luster to the surface. Also, this vintage-style center table is crafted from solid wood (dark walnut), ensuring longevity and sturdiness.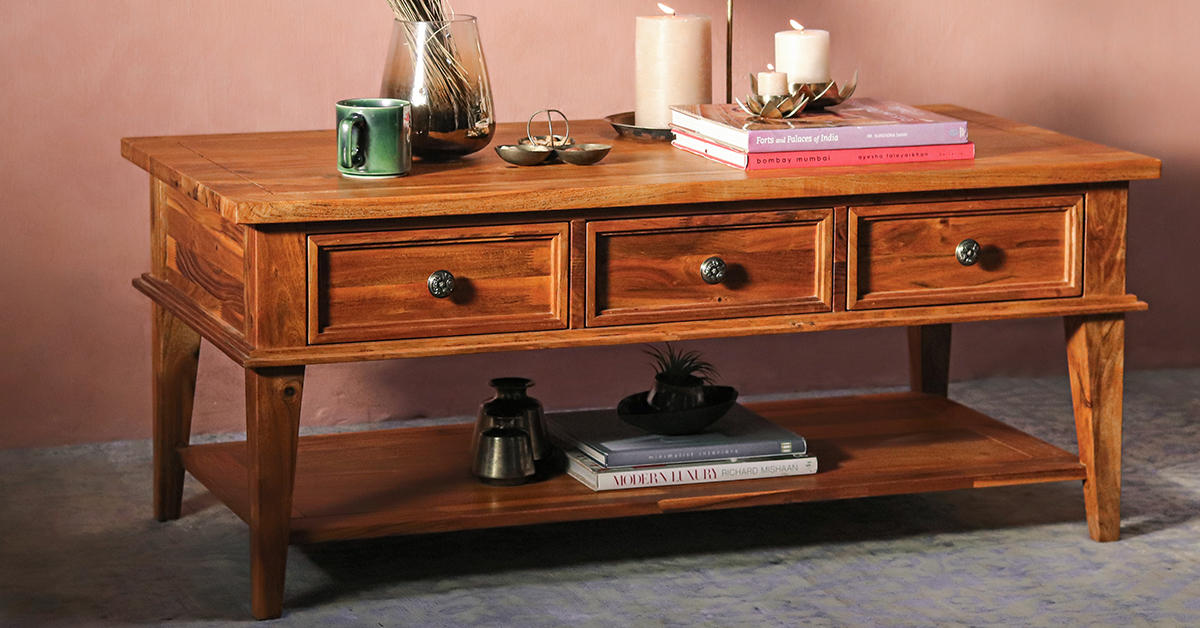 To find the perfect centerpiece for your living area, explore our selection today. With a variety of classic and modern designs made from high-quality solid wood, you're sure to find a center table that elevates the overall appeal and functionality of your living room.