Creating a cozy and inviting living room is about more than just selecting the right color palette or throwing in a few cushions. It's about selecting the right furniture, particularly wood furniture, which can add warmth, depth, and texture to your space. Here are a few tips to help you transform your living room using wooden furniture online from reliable online furniture stores in India.
Choosing the Right Wood Furniture
When it comes to furniture online shopping, it's crucial to select the right pieces of wood furniture that blend functionality with aesthetic appeal. From sleek walnut desks to solid oak coffee tables and plush mahogany bookshelves, the array of wooden furniture online available to the discerning shopper is boundless. Each of these offers a unique style and feel that can greatly enhance the ambiance of your living room.
Choosing the right furniture involves more than simply opting for the most attractive or affordable pieces. It's about considering the furniture's material, construction quality, and finish. For example, our Rocket Center Table and California Center Table both showcase the importance we place on these factors at Furnmill, combining quality materials with superb construction and a beautiful finish. It also involves assessing the style of the furniture and its compatibility with your existing décor. No matter if you favor a rustic or modern look, you are sure to find solid wood furniture that seamlessly aligns with your desired style.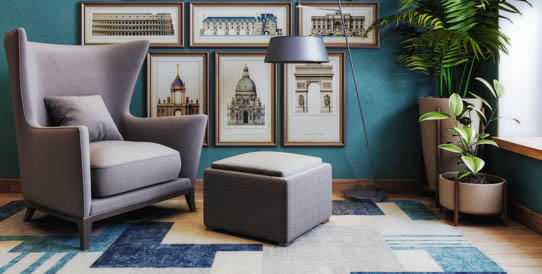 The size of the room and the amount of furniture should also be considered, to ensure that the pieces you choose do not overwhelm the space. Conversely, you also want to avoid choosing pieces that are too small, as they will look that it is inconsistent in relation to other objects in the room.
Balancing with Other Elements
Incorporating wood into your living room requires more than just choosing your favorite materials; It's also about balancing other elements in the room. While wood furniture brings richness and warmth to a room, it's equally important to pair it with other elements to create a fun, textured look
For example, consider juxtaposing your wooden pieces with soft, plush fabrics like velvet or chenille. A velvet couch or plush area rug can add a contrasting softness to the solid structure of wood furniture. Similarly, metal accents in the form of side tables, lamps, or hardware can offer a contemporary contrast to the natural, rustic charm of wooden pieces. Consider pairing a wooden piece like our Oxford Center Table with the Caviar Rattan Center Table for a chic mix of materials. This combination creates a multi-dimensional look that's both cozy and sophisticated.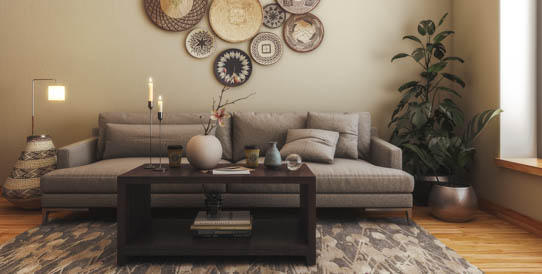 Additionally, incorporate varying tones and shades in your space. If you have dark, rich wood furniture, lighten the space with neutral or light-colored textiles, walls, and flooring. Similarly, lighter wood furniture can be enhanced with deeper-toned accents.
Artwork and accessories also play a vital role in balancing your space. Add vibrant artwork, colorful cushions, or unique knick-knacks that reflect your personal style and bring additional color and texture to your room.
Wood Furniture for Different Purposes
Wooden furniture offers an incredible range of functionality, versatility, and aesthetic appeal that makes it a favored choice for any room in the home. Each piece, whether it's a sturdy bookcase, a sleek coffee table, or a plush sofa set, carries with it a unique potential to serve a dual purpose – being both useful and a significant contributor to your living room's overall ambiance.
Consider a sizeable wooden bookcase; it's not just a practical storage solution for your treasured book collection or valued mementos. It can also serve as a focal point in your living room, drawing the eye with its robust construction and rich, warm hues. It speaks to a love for literature, a sense of history, and the comfort of home.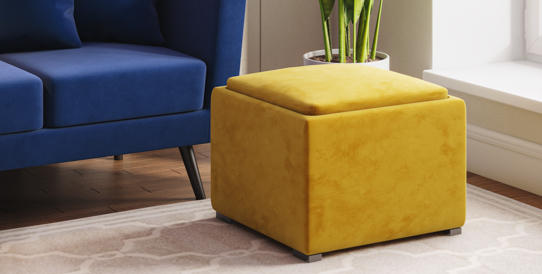 Similarly, a wooden coffee table isn't just a place to rest your morning cup of tea or the TV remote. It's a hub of activity and conversation. It can provide the central structure of your seating area, dictate the flow of movement, and offer a stage for artful displays of your favorite décor items
When you shop furniture online, consider not just the immediate purpose of each piece. Think also about how it can enhance your space, create warmth and coziness, and reflect your personal style. This thoughtful approach to furniture online shopping can help you curate a collection of wooden furniture that's both practical and beautifully cohesive.
Accessorizing Your Wooden Furniture
Accessorizing your wooden furniture is like adding the final brushstrokes to a painting – it's an opportunity to express your personal style and bring vibrancy to your space. When choosing accessories for your wooden furniture, think beyond just matching or contrasting. Consider items that enhance, surprise, and delight.
Soft throws and cushions can add a layer of comfort and luxury to your wooden furniture. Choose textiles in a variety of textures and patterns – from velvety smooth to ruggedly woven, from delicate florals to bold geometrics. These elements provide an inviting softness that complements the sturdy nature of wooden furniture.
Brightly colored cushions or throw pillows can inject a pop of color, offering a striking contrast to the earthy tones of wood. Whether it's a rich jewel tone or a vibrant pastel, the color you choose can instantly uplift the mood of the room and offer a visual treat.
In essence, accessories should add color, texture, and personality to your room, amplifying the charm of your wooden furniture and making your living space truly inviting and uniquely yours. Remember, when you buy furniture from online furniture stores in India, the journey doesn't end at purchase. It's just the beginning of creating a space that's a reflection of you.
Conclusion
If you know what to look for, it's easy to create a comfortable and inviting room with wooden furniture. By paying attention to the quality of the pieces, how they balance with the other features of the room and how they can serve different purposes, you will be well on your way to creating a space that feels like home So, get out under your furniture on the online shopping journey today and find the best deals online in India.