Different Ways To Use Accent Chairs To Spruce Up Your Home Decor
Are you looking for a way to add character to your house and make it more personalized to your taste? Perhaps you want to spice up the interiors of your home or add a focal point to your space. Accent chairs are perfect for that and more. They add personality to your decor and provide comfort and style to any room. Think about them as a key part of your home furniture, they offer so much more than just an extra seat.

Here are some home decor ideas and tips on how accent chairs can be used to spruce up your living space.
Make it the star of the space
Pick a statement chair that has a strong silhouette. It is sure to make an impact and elevate the space.


How?
Create an intimate reading nook or workstation. Position a comfortable chair next to a bookshelf or desk; you've got the perfect spot for some quiet alone time.
Place an eye-catching chair near the entryway of your home. It'll be the first thing guests see when they come over, and it'll definitely make a lasting impression.
Add an accent chair to your dressing area. This will give you somewhere to sit while you get ready and will also add a touch of elegance to your space.
Our Top Pick:
The August Accent Chair by Furnmill is the perfect classy and elegant addition to your space. This roomy chair with deep seats is ideal for an intimate conversation area or for curling up with a book in your bedroom.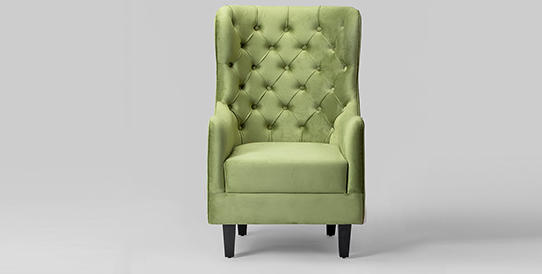 The tale of two chairs
Placement is everything when it comes to adding more than one accent chair. Well-positioned chairs can really elevate a space and make it feel more magical. Add the same style of chairs if you are looking for a coherent aesthetic, or mix them up for an eclectic look.
How?
If you're trying to add a little extra flair to your living room, consider adding a couple of accent chairs facing each other, with a small table in between. This is the perfect setup for catching up with a friend or loved one.
If you just have one sofa, consider adding a couple or more accent chairs on the sides for more seating.
Add some extra seating space near the window in your bedroom. This way, you don't always have to sit on your bed when you want some alone time or want to entertain guests.
Our Top Pick:
A set of Alan Accent Chairs from Furnmill is an ideal choice for a seating area. It's super versatile, has a classic tone and will easily complement the other seating furniture in your space.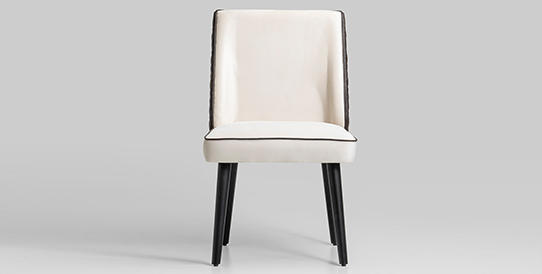 Don't worry about mismatching if that's your style — make sure one doesn't overpower the other. We'd recommend pairing two chairs in the same color family. The Hugo Accent Chair and Soho Accent Chair from Furnmill makes a great pair.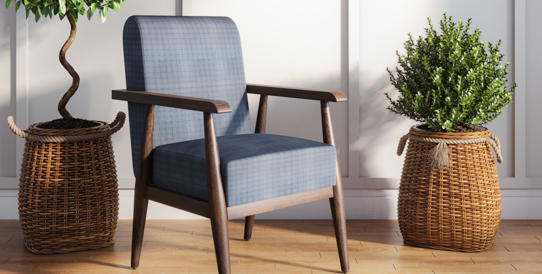 Pump up the aesthetic
Picking a contrasting style to your existing decor is an easy way to switch things up. Your choice must be complementary, creating a sense of balance.
How?
Think about adding a statement chair to a minimalist interior.
If your home has a classic look, consider adding a vintage upholstered armchair. These pieces are typically quite comfortable and will add a touch of sophistication to the room.
If you own a leather sofa of a neutral shade, try adding accent chairs with strong shapes and bold hues around.


Our Top Pick:


The Nomad Accent Chair from Furnmill is a unique piece that promises to step up your home decor and also offers the ultimate comfort and functionality.
Jazz up the odd spaces
Do you have any odd spaces or corners you're not sure what to do about? This is an excellent chance to add an accent chair and turn that awkward area into an amazing space.
How?
Add in a side table and lamp, and now you've created a cosy nook for reading or relaxation.
Pick delicate and slim designed chairs that will give your space all the necessary seating without overpowering the area and making it visually congested.
Choose something small that can easily be moved around and doesn't sacrifice style.
Our Top Pick:
For a roomy awkward space, the Domino Accent Chair from Furnmill is an ideal choice. It makes for a cosy spot and doubles up as a mini storage spot with an attached side table.
For smaller corners, the Canadian Accent Chair for Furnmill is absolutely ideal and a top pick because of its versatility.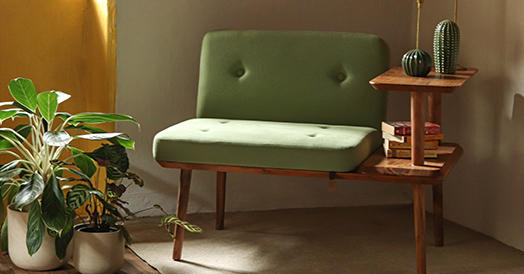 Make space for lavish dinners
Not many think about adding accent chairs to dining spaces.An accent chair adds extra sitting space at your dinner table so that you can invite more guests and adds a ton of personality too. It creates a visually dynamic space, but they encourage long, leisurely conversations and chic dinners.

How?
Statement-making accent chairs can be a perfect choice to add to the head of the table.
Mismatched accent chairs, replacing your everyday dining table chairs, will give your space a distinctive look and make for a remarkable dining affair.
Our Top Pick:
The Lea Accent Chair from Furnmill is a most-loved piece for the dining area. It's a true beauty as it stands in poise and elegance, yet smooth, distinctive, and impeccable; this accent chair symbolises perfection in simplicity.
Accent chairs are an adaptable and uber-stylish addition to any home decor. They come in various styles, hues, and materials, so you can easily find one that fits your existing décor. With so many different ways to style accent chairs, it's easy to find the perfect one to spruce up your interior.
We hope these tips and tricks help you figure out how best to use accent chairs in your home. Whether you just want to add a pop of personality or simply need extra seating space, accent chairs are the way to go.
Whether you're looking for accent chairs for the living room, for the bedroom or just something unique, look no further. Explore the vast selection of Furnmill accent chairs online; there's something for everyone.