5 Secrets to Arrange Bedroom Furniture For Small Spaces
While decorating your space, the sky is the limit! We all get too excited when we are planning décor for any part of the house. Hours and hours of scrolling through the Pinterest feed, making vision boards, and whatnot. When the room is big, you can do so much, like adding a fancy theme, picking any bedroom furniture that you like without worrying too much about how much area it's going to take, or adding a lot of storage bits, you are not restricted in your choices.

But what will you do if the space is small? The true challenge comes when one has to decorate a bedroom with a smaller area and plan it smartly.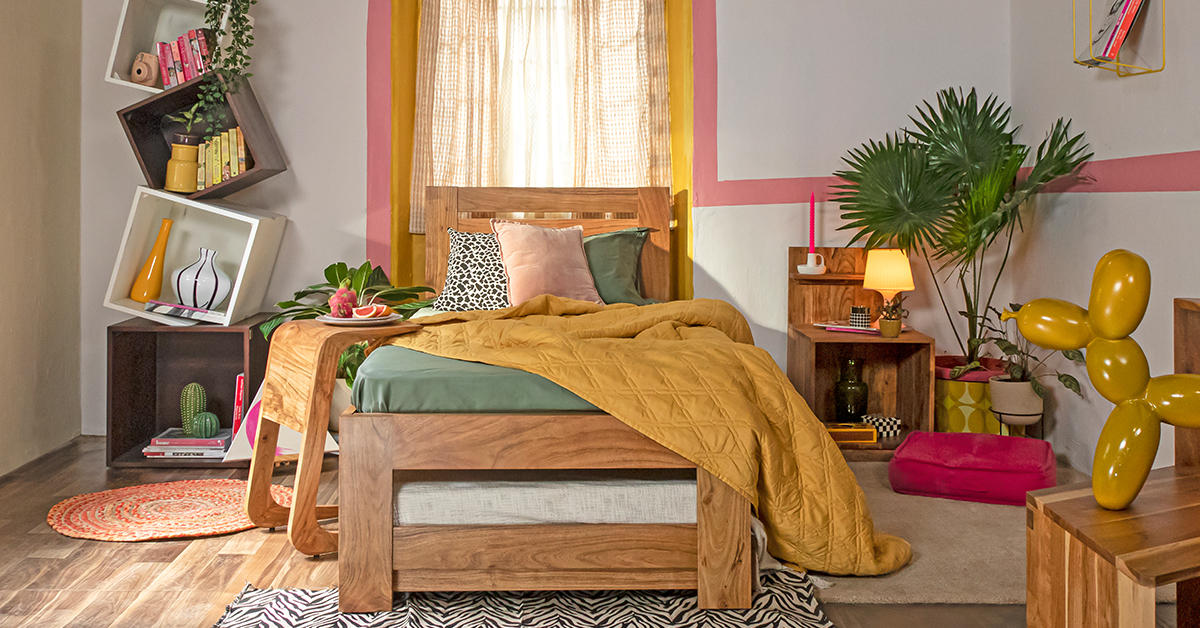 Mellow center table
The right kind of bed, storage space, room décor ideas, the placement, it might get a little overwhelming. But believe us when we say that a bit of planning can go a long way! If not planned well, the room might have little to no use for you, and you might eventually get frustrated and start rearranging/redecorating again.

We at Furnmill are here to get it right for you, simplify the process, and give you 5 interesting tips that will add an illusion of space and a feeling of utmost comfort and peace in your bedroom.
1. Less is more:
While arranging a small room, always keep this mantra in mind. With pretty things available online at your fingertips, it is indeed very tempting to keep buying stuff. Too much décor, too many storage items, and too many pictures add to the clutter and make the space confusing. Choose only a few items that you absolutely need and make sense of your bedroom, and don't just give in to temptation. Also, pick items that you love 100% (always sleep over it) that are classic and can be changed up in the future in terms of colour, polish, texture, or even usage. Now that the most important point is loud and clear, let us move on to other game-changing tips.

2. Show the floor space as much as you can:
Invest in space-saving furniture. An interesting term, right? Pieces of furniture that are compact and show the floor space, and are off the floor work best for small bedrooms. While you might be adding a few furniture pieces but since the floor is visible, it will create an illusion of space and light. Also, it is super easy to clean and keeps the room dust-free. Another tip to keep in mind is to place the bed at the centre of the room against the wall so that there is space on the other three sides.
3. Buy minimal furniture:
Furniture pieces make your bedroom, so choose wisely! Always measure the space, keep it handy, and stick to it while picking furniture pieces. A bed will take up the most space, so go for the ones that offer multifunctionality such as the Boston sliding bed or Nirvana storage bed, which is also a cool option and an ideal example of space-saving furniture. These beds are simple yet chic and add a charming vibe to your small bedroom. Also, there is no rule that the bed must be flanked by two bedside tables, you can just invest in one and keep it on the side that is more accessible. We like the Crizal Bedside Table with two large drawers, the Greek bedside table for its retro charm, and the Medley one for its minimalistic yet rustic appeal. You can also use a minimal table like the Ovees Coffee Table. This will have a dual purpose of a coffee table cum side table.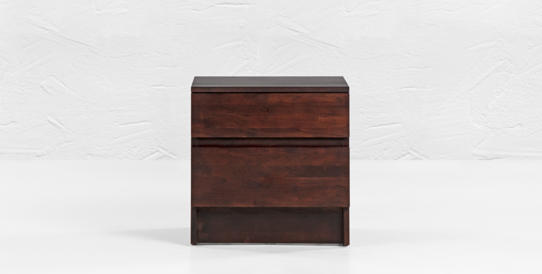 4. Utilise vertical space and corner spaces:
Yes, it's a great way to utilize the space smartly, but that doesn't mean all your walls are covered. Be strategic about what goes on the wall. Chest of drawers that are off the floor are great options – Optic Chest of Drawers or Delve chest of drawers looks super cool and solves the purpose by offering optimum storage.

You can also add a reading space in the corner with a floor cushion and add a vertical bookshelf. You must check out the Balance Book Rack, it sure is an eye-catching piece!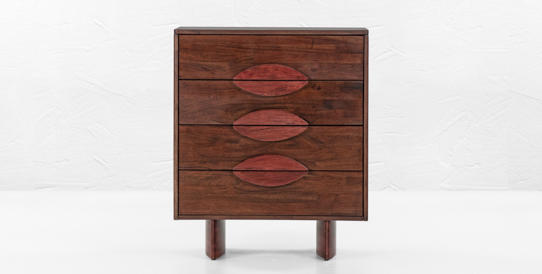 5. Invest in smart organizers and storage pieces:
Compact chests of drawers and caddies are ideal for keeping random knick-knacks. Caddies (check out Furnmill's Sedate Organiser) and wicker baskets are great options that can be placed on top of bedside tables, study tables, or places that are easily accessible. The chest of drawers adds a neat touch to the space and is great for storing intimates, clothes, bed covers, and more. Ottomans are another interesting way to add extra storage/organization and a seating option. You can always push it under the bed when not in use. Furnmill's Cube Ottoman can be a great addition to your bedroom, its multifunctional design offers an extra seating option and also a storage space to keep your belongings.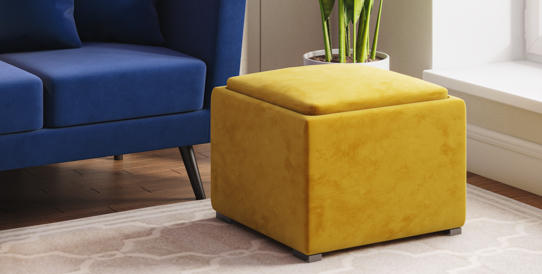 Aren't these tips and bedroom furniture ideas cool? They can be easily implemented and can make a world of difference to your room layout and spacing. The key is to think each piece through and then decide. You can draw your vision on a piece of paper and then start planning each type of furniture from 'must-have' to 'optional'.

Explore Furnmill's online furniture store for a wide collection of well-designed and ergonomic solid wood furniture that is made for you! Style your bedroom by implementing our bedroom design ideas and tips as per your budget.

Please don't forget to mention which bedroom decor idea/tip you liked the most in the comments section below.