How to Decorate Your Home This Makar Sankranti With Furnmill Furniture
The auspicious festival of Makar Sankranti is harmoniously celebrated across the country on the 14th or 15th of January every year. This occasion marks the transition of the sun from the southern hemisphere to the northern hemisphere and hence is observed as a festival of new beginnings and harvest. It also holds significance due to the transition of the sun into the Zodiac Sign Capricorn and thus the name Makar (Hindi Name for the Zodiac Sign Capricorn) Sankranti (transmigration of the sun from one Zodiac sign to another) came into prevalence.

The festival of Makar Sankranti and the festivities associated with it are called by various names across India. Regionally it is referred to as Maghi in Punjab, Magh Bihu in Assam, Uttarayan in Gujarat, Pongal in Tamil Nadu, and other names, but it is a pan India Solar Festival. The festival of Makar Sankranti in India is an occasion to express our deepest gratitude to the Supreme Lord for providing us with all necessities to have a bountiful harvest.
In India, every festival is celebrated with utmost excitement and optimism. These festivals are not only celebrated for cultural or religious significance but to also bring together friends and family. As part of the tradition of Makar Sankranti, people clean and decorate their houses with flowers, leaves, rangoli, and lights to signify prosperity and newness and indulge in the goodness of sweets and savories, and last but not least the adventurous game of Kite Flying.
Join hands to honor the harvest and mark the new beginnings by decorating your home with solid wood furniture and accessories. Buy wooden furniture online at the best prices from Furnmill.com. Check out the best home decoration ideas for Makar Sankranti by Furnmill
1. Home Décor Tips to Display Food
Invest in a cluster of solid wood end tables from Furnmill and load them up with sumptuous snacks like til Laddus, Pinni's, Rewari and more to make them accessible for everyone taking part in the festivities. These smaller end tables would be easy to alternate between indoors and outdoors. With keeping the end user in mind, Furnmill has designed these wooden end tables to not take up too much space and effortlessly blend with any kind of interior style. The Gracia End Table by Furnmill comes in a petite silhouette and is the perfect way to display platters full of sweets outdoors while you take part in Kite flying with your loved ones. For smaller spaces, the Trinity End table offers multi-level table tops for a manifold of uses. You can either use all three surfaces to display food or use one and leave the rest to decorate with flowers for Makar Sankranti.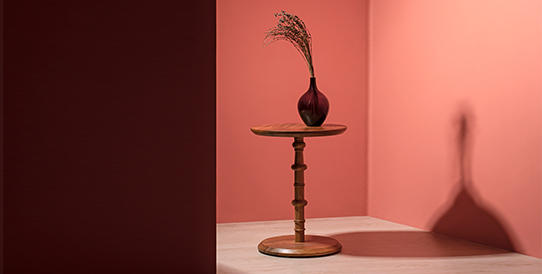 2. Home Décor tips to decorate your Dining Table
After long and cold winter days, flying kites while basking in the warmth of the sun cannot simply be described as a ritual, it's a phenomenon that lakhs of people take part in annually. It rejuvenates the body and mind. Gathering the best home décor tips, crafting and flying kites for Makar Sankranti starts days before the festival and one can witness kites in the sky for days after the festival. To make your home décor convenient to others, you may want to get the Hamburg Dining table by Furnmill. Use the table to create a craft spot for everyone taking part in the festivities or to simply display a volume of kites for everyone to choose from. It is a fun activity for both kids and adults. Similarly, you may venture to the California Centre Table by Furnmill for kids to create their kite crafts and decoration indoors.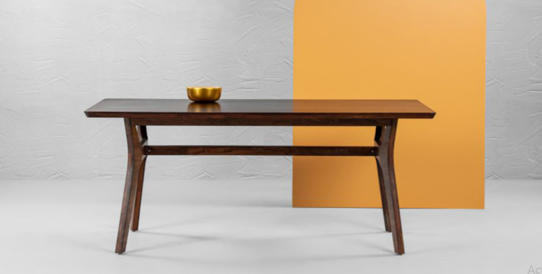 3. Home Décor tips for a comfortable venue
After long hours of standing and flying kites, you may want to arrange comfortable seating for everyone to relax, unwind and enjoy the delicacies. The Quaint Chair by Furnmill is made of solid wood and is the perfect furniture piece to add comfortable seating on your terrace and balconies. Place them with your table or in a row so that everyone gets a spot to chill and let everything go. You may also venture to the Soho Accent Chair and the Canadian Accent Chair which are beautifully designed upholstered chairs and provide much-needed comfort and relaxation to the user. This wooden and upholstered furniture available online by Furnmill can be used later to decorate your home for festivals to come or to simply elevate your current home décor and furniture collection.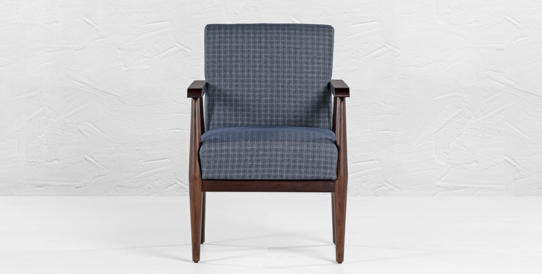 4. Home Décor tips to renew your home
If you are someone who is still waiting to redo your space, Furnmill offers a variety of solid wood furniture, upholstered furniture, and accessories online to redo your space. Just like the festival of Makar Sankranti, mark the new beginning of your home by redecorating a part or whole of your living room, dining room, and bedroom. Give your family and friends something new to admire and talk about. Redefine and rejuvenate your new home on the pious occasion of Makar Sankranti with living room furniture, dining room furniture, study room furniture, or bedroom furniture designs crafted in solid wood by Furnmill.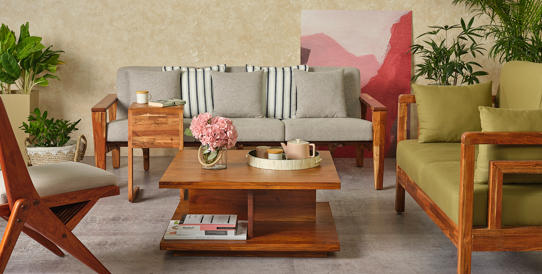 Irrespective of the region you belong to in India, celebrate the festival of transition and harvest by following these effortless home décor tips by Furnmill to create the perfect atmosphere at home for your loved ones. Organize your home by buying wooden furniture online that's made for you to mark the onset of never-ending happiness and frolic. For the auspicious festival of Makar Sankranti, max in on happiness, togetherness, and unending laughter, and max out on worrying about decorating your home. Log onto Furnmill.com to bring home solid wood furniture at the best prices online that transition your space effortlessly and makes your home festival-ready.